CEOSS Director Praises President Sisi's Announcement that 2022 is the Year of Civil Society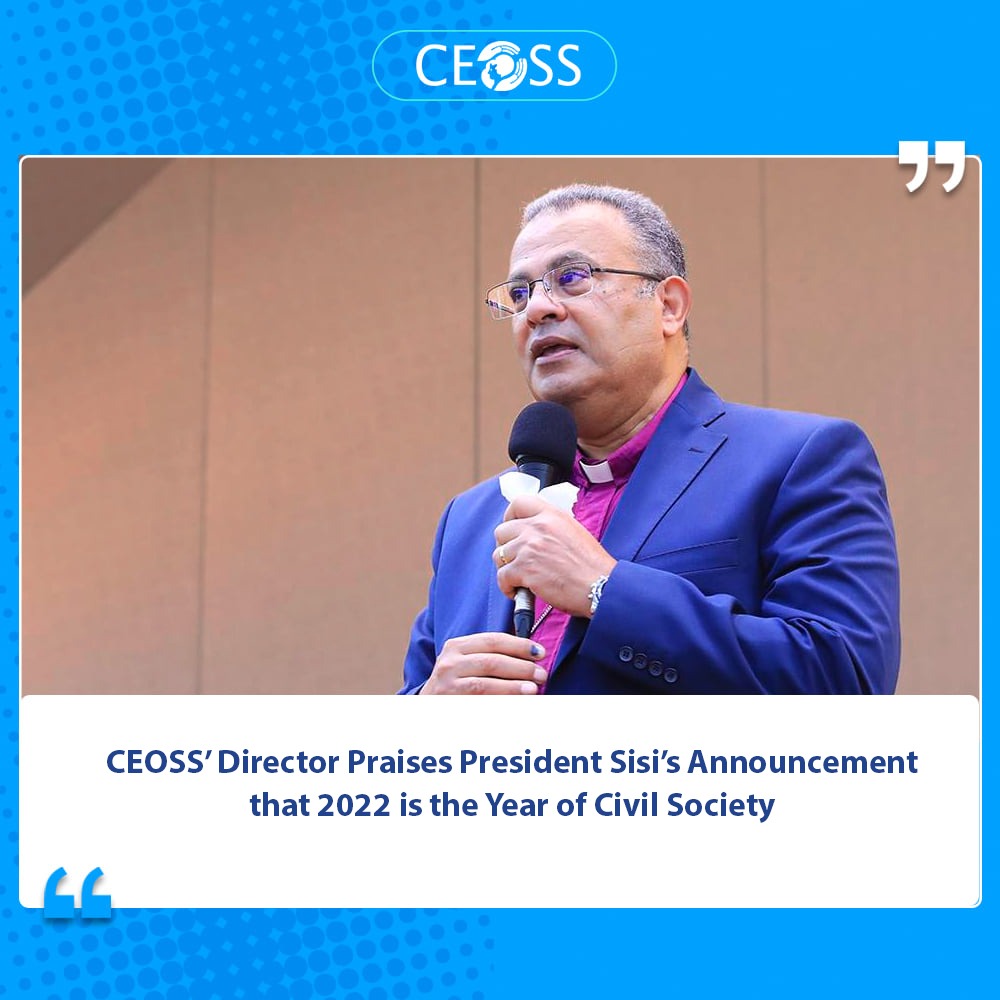 Reverend Dr. Andrea Zaki, President of the Protestant Community and Director of the Coptic Evangelical Organization for Social Services has praised the announcement made by his Excellency President Abdel Fattah El-Sisi, today Saturday, that 2022 is the year of civil society, a year to enhance human rights in Egypt. The President of the Protestant Community asserted that, every day, we are achieving the principles of a modern civil state, thus completing the rise of the Egyptian state and the new republic.
Zaki added: "Since June 30, the Egyptian state has been seeking to apply a faithful patriotic vision that would achieve a state of citizenship and rights through complementing work among formal state institutions, civil society, and the private sector to build a real foundation for sustainable development to build a real strength for sustainable development, with the perseverance and follow-up of His Excellency President Abdel Fattah El-Sisi. These efforts have already begun to bear fruit for different segments of the Egyptian society through the initiatives of Tahya Misr Fund and Decent Life.