CEOSS: We Feel Proud and Delighted with the Record Numbers Achieved by the Tahya Misr Fund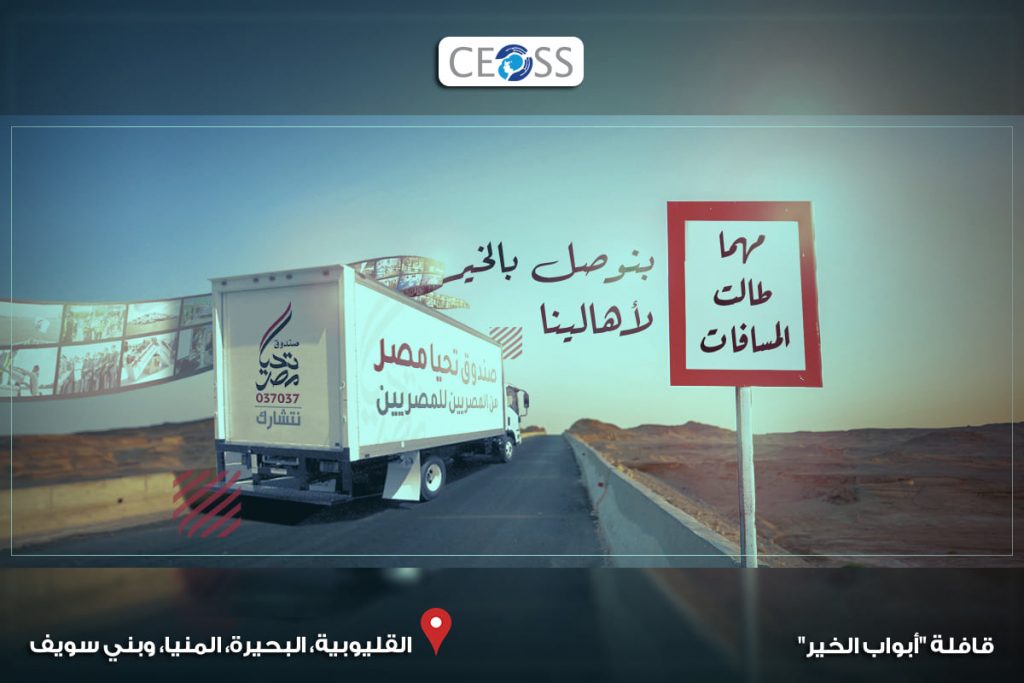 CEOSS has participated in the launch of the largest humanitarian convoy of social aid "Abwab al-Khair" to care for one million Egyptian families nationwide. It distributed 8000 cartons of foodstuff and 1500 cartons of clothes in a number of villages and hamlets in the four governorates of Qalyoubia, Beheira, Minia, and Beni-Suef.
Margrite Saroufim, head of the local development sector at CEOSS said: "the convoy presented an exemplary model in cooperation and solidarity between state authorities, the private sector, and civil society to care for deserving families. It also prepared aid to suffice a million families, in other words five million deserving citizens in the nation's villages and hamlets". Saroufim added: "We feel proud and delighted of the record numbers that the Tahya Misr Fund has achieved, those unprecedented numbers in the Guinness Book of Records for organizing and launching humanitarian convoys for helping the most vulnerable families throughout the Arab Republic of Egypt".