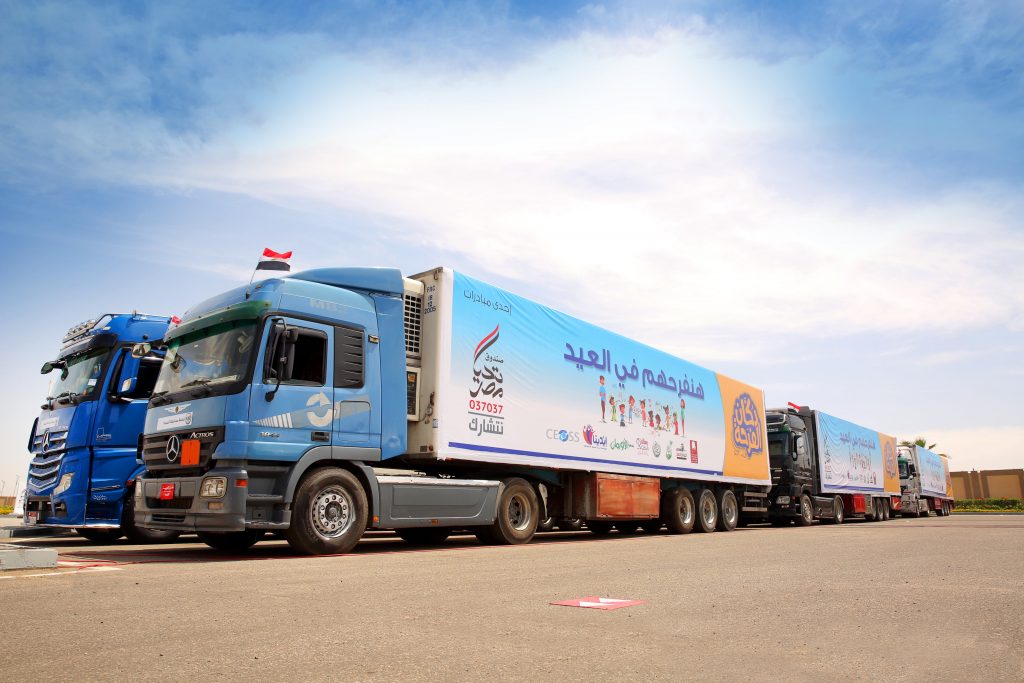 The program aims at protecting poor and vulnerable groups during crises and disasters through taking measures and implementing a package of urgent relief interventions that assist them in facing these crises and mitigating their negative effects.
Achievements
Confronting the Repercussions of the Coronavirus Pandemic
During this year, the unit has launched a number of initiatives in response to the repercussions of the coronavirus and the storm crises. Through these initiatives, the unit was able to provide a package of basic services for 150,832 most vulnerable poor families harmed by these disasters such as casual laborers, female-headed households, small farmers, and persons with disabilities in order to alleviate the negative economic and social impacts of these crises. Moreover, the unit was able to direct awareness raising campaigns to more than 130,000 citizens in CEOSS' work areas in the different governorates. Following are some of these initiatives:
Participating in the "Let's Participate… for Tomorrow" initiative in partnership with the Long Live Egypt (Tahya Misr) Fund and the Ministry of Social Solidarity. In this initiative, the biggest humanitarian convoy for supporting a million families was launched, as a preparation for the winter season for the sake of citizens' healthcare and safety, as well as reducing the spread of coronavirus. Through this initiative the program distributed the following:
20 thousand bags of chicken
6000 cartons of food supplies
1000 blankets
2000 clothing items
Participating in the Long Live Egypt Fund initiative "Let's Participate to Overcome the Crisis" in order to support 14000 most vulnerable families in the most vulnerable villages in the governorates of Beheira, Minia, and Sohag to overcome the repercussions of the coronavirus pandemic
Launching the "We can protect it" initiative
Distributing bags of sanitizers and implementing campaigns for the disinfection and sterilization of institutions, public places, and streets as well as assisting many service institutions in organizing citizens in order to avoid over crowdedness while waiting to obtain their services in about 170 communities
Launching the initiatives "Towards Communities Free of Corona" and "Thanks to Doctors and Medical Teams" to support medical teams in Beni-Suef Governorate hospitals by donating 33 protective suits, 2500 face masks, 7600 gloves, 380 gowns, and 133 bottles of alcohol
Launching initiatives to support women working in the informal sector during the coronavirus pandemic in 30 of the unit's work communities. These included:
Providing non-financial assistance services to women working in the informal sector in 30 communities. These included distributing food vouchers and 4438 food bags.
Registering 40,450 female casual laborers and their families on the website of the Ministry of Manpower in order to activate the benefits of the state's decrees for this group in facing this crisis by accessing an amount of EGP 500 for three months
Implementing 22 campaigns for spraying and disinfecting institutions and public places from which 32321 citizens benefitted
Distributing 1200 bags of antiseptics and sanitization tools in Minia and Beni-Suef governorates
Implementing awareness raising campaigns, trainings, and meetings through Zoom online application and broadcasting them directly on social media
Training 141 working women in 20 production units in applying vocational health and safety measures as well as the safety of their products
Producing 1200 booklets including 200 coloring booklets targeting raising awareness for working women's children
Launching a number of initiatives for protecting persons with disabilities most vulnerable to the risks of catching the coronavirus which included the following:
Distributing food bags and antiseptic bags to 800 persons with disabilities and their families
Launching a social media platform via WhatsApp to disseminate awareness messages
Distributing mobility aids to protect poor groups unable to move from using primitive methods that might increase the dangers of contracting the coronavirus
Implementing campaigns for sterilizing and disinfecting public places frequented by persons with disabilities such as health institutions and postal offices and supplying these places with thermometers
Providing specialized rehabilitation services through rehabilitating the families to be able to implement these rehabilitation programs in their homes
Intensifying awareness raising for persons with disabilities and their families to prevent their infection with the virus
 Confronting the Repercussions of the floods Crisis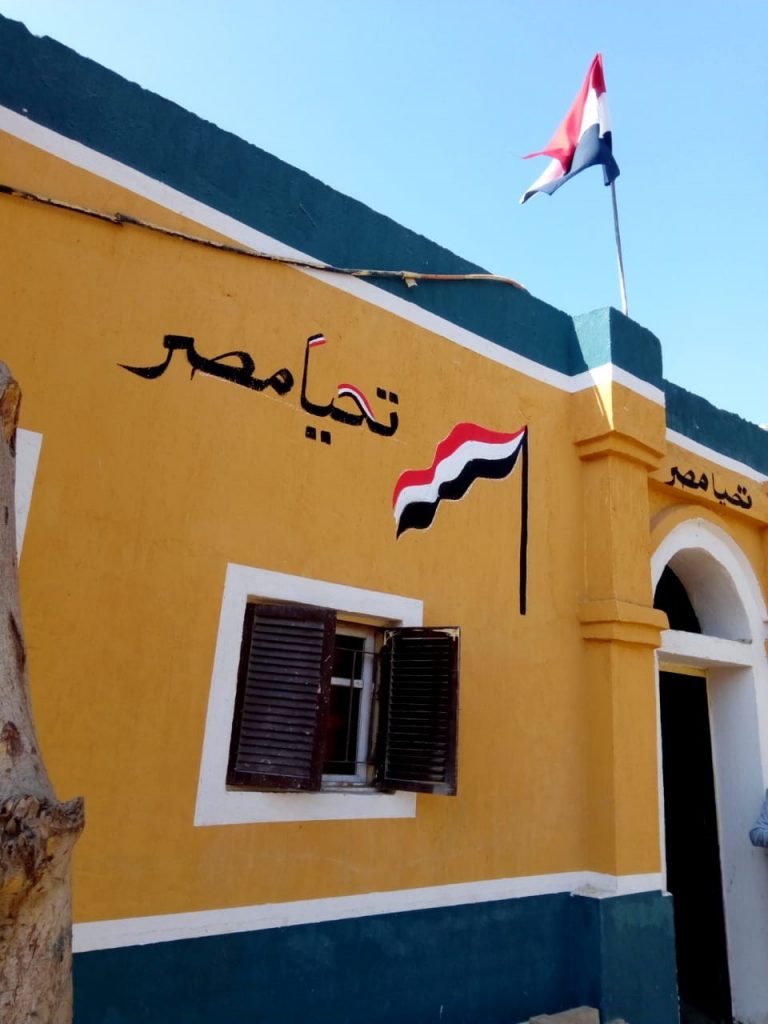 Participating in the "Renovation" campaign that aimed at renovating houses affected by the Dragon storm resulting in floods that flooded Senor Village in Beni-Suef Governorate and led to the collapse of 20 houses resulting in social and economic impacts of these families. Through this initiative the following was achieved:
Renovating 20 houses affected by the floods. This included some construction work, building roofs, and painting the facades of houses.
Supporting 180 of the most vulnerable families by distributing food items which enhanced their ability of facing these crises
Supporting 220 most vulnerable families in the Zarayeb area, one of the areas most affected by the floods, by means of urgent interventions that included the following:

Providing 1320 meals for the members of the most affected families
Providing clothes for the members of the most affected families (men, women, youth, and children).
The urgent intervention for protecting small farmers whose crops were affected by the floods. These interventions included:
Spraying cultivated crops on areas of more than 250 feddans with nutrients to save whatever may be saved from the harms of the floods
Launching a social media initiative for small farmers on WhatsApp entitled "Protecting your production from climate change" that served more than 20000 small farmers in Sohag, Minia, and Beni-Suef Governorates. These included disseminating messages of awareness and technical guidance for farmers in order to protect their agricultural products during the floods.