Agriculture and Livestock Program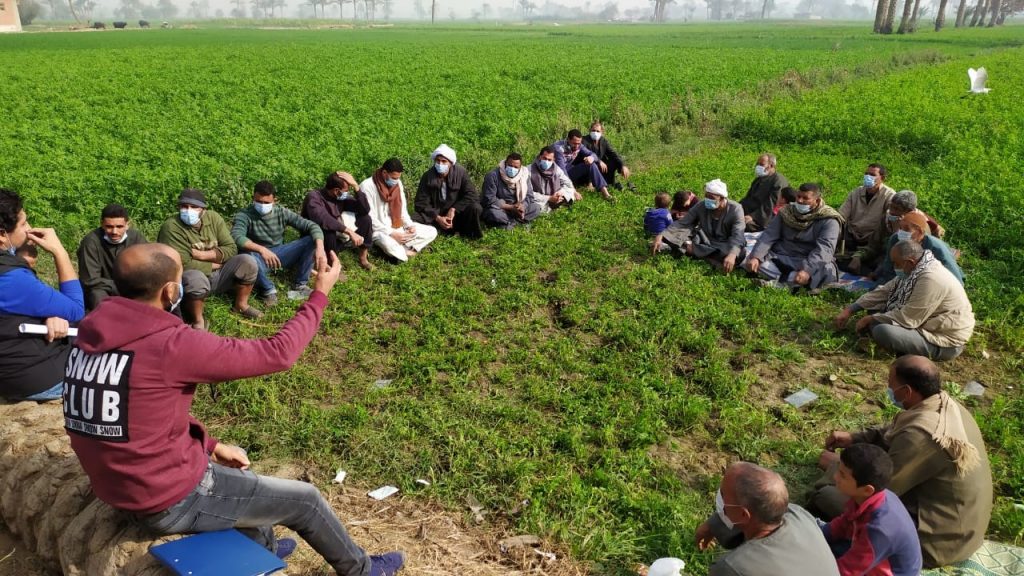 The agricultural programs aim at improving livelihood for small scale farmers, breeders, and fishermen through developing rural areas and empowering them to invest available resources and experiences to reach a competitive social, environmental, and economic advantage.
Quantitative Achievements
113,598 small scale farmers and breeders were empowered economically for the sake of increasing their income and improving their livelihoods.
1749 farmers benefitted from technical support services, agricultural guidance, and field schools for small farmers.
8827 farmers had their agricultural production improved through applying good agricultural practices.
1909 farmers recycled agricultural waste to produce organic fertilizers and reduce chemical input.
507 women farmers implemented small agricultural projects to achieve food security and an increase in their income.
100,606 livestock breeders benefitted from veterinarian care services to improve their livestock production.
Qualitative Achievements
Applying the idea of the "Smart Guide"; through developing a mobile application linked to the climate change measurement stations, to provide guidance services to farmers, assisting them to apply good agricultural practices by adaptation to climate changes as well as relevant marketing guidance
Empowering small-scale farmers in 6 villages in Minia Governorate to obtain 7 quality certificates (GLOBAL G.A.P), one of the most important international accredited quality standards
Establishing an agricultural mechanization unit to empower small scale farmers in Fayoum Governorate to recycle agricultural waste for the production of organic fertilizers
Implementing 30 field schools for the sake of applying good agricultural practices in cooperation with the Agricultural Extension Agency.